Times have changed a lot!
And so does the way things are now done online in a matter of seconds in a business.
Among those changes, the most crucial one is accounting and bookkeeping.
Gone are the days of keeping track of lengthy balance sheets and checkbooks. Accounting or bookkeeping software today has taken over the recording of critical business processes and made it all simple, digital, and hassle-free!
It's considerably easy for big firms to switch toward better online solutions, but what about small businesses?
Small businesses usually don't have big funds to try various accounting software. They generally require managing simple transactions and the generation of basic reports.
They don't need some complex ERP package. Rather, they simply need software to know their sales, purchase, and cash balances to complete their legal formalities.
Confused as to what they are and how you can get started?
Worry not, this article is meant to simplify all this and more on the best online accounting software for all your business needs. 
What Is Accounting Software for Small Businesses?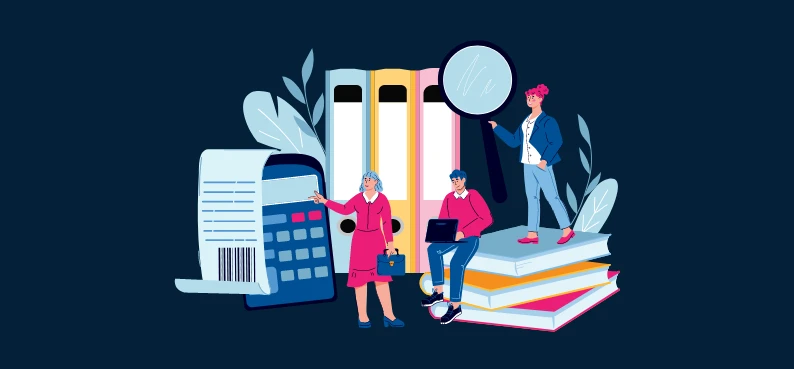 Accounting software is essentially a digital tool that can help you track all business expenses and cash flows. These tools come with various features that can help you manage:
Accounting Activity

: This includes payable or receivable amounts, GST tracking, time tracking of activities, generating invoices, and more.


Banking Activity

: This includes keeping track of bank deposits and reconciliations.


Payroll Management

: This includes tracking employee activity and time, total wage owed, and even pre-scheduling payments.


Report Generation

: This includes generating annual or quarterly reports of total cash flows, and overall budget management. 
Other features may include:
Keeping track of inventory items
Tracking mileage and receipts of employees
Automation for recurring tasks
Profiles for streamlined client and vendor management
Why Do Small Businesses Need Accounting Software?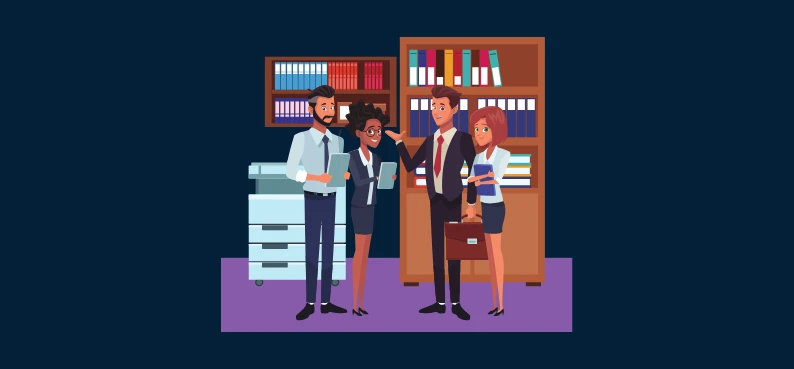 Not only does accounting software streamline work – but they offer valuable reports and graphs that can allow people to quickly analyze data and identify gaps or opportunity areas.
For small businesses, these reports can help with budgeting, and identifying potential money-draining holes along with new investment areas. 
They also allow all transactions to be done within a single platform, thus making bookkeeping much easier. Software that automates recurring work can also save valuable time for accountants. 
Pre-made invoice templates, the ability to schedule recurring expenses, and offer role-based access within your team make these tools a great choice in terms of efficiency and data privacy. 
How Much Does Accounting Software for Small Business Cost?
Depending on what you need, you can get small business accounting software for absolutely free! 
Free tools often come with limited features.
Paid accounting software range from just $4.50 per month to as much as around $46 per month – with extra for add-ons.
Here Are The 11 Best Online Accounting Software for Small Businesses:
Zoho Books

– best for small to medium-scale businesses, and freelancers.

FreshBooks

– Best for small businesses with employees frequently traveling for business.

Xero

– best for small to medium size businesses, and freelancers.

Wave Accounting

– best for freelancers.

Intuit QuickBooks

– Best for contractors, self-employed personnel, and small to medium size businesses.

Sage Business Cloud Accounting

– Best for freelancers or early-stage businesses.

Neat

– Best for small service-based businesses.

Kashoo

– best for self-employed people, micro-businesses, and accountants.

AccountEdge Pro

– Best for both service & product-based companies, and companies with multiple employee tracking.

Sunrise by Lendio

– Best for freelancers.

Pabbly

– best for basic accounting work for small business owners, e-commerce, or recurring subscription-based businesses.
Not all small business accounting software comes with the same features. So, we've compiled a comprehensive list of the best online accounting software along with their pros and cons. Check out which tool matches your company's needs the most. 
11 Best Online Accounting Software For Small Businesses
Ξ best for small to medium-scale businesses, and freelancers.
An online and free accounting software, Zoho Books is every small business owner's dream. Not only does it perform every accounting and payment-related task – it does so in style with its pre-made invoice templates!
KEY FEATURES
Can perform end-to-end accounting tasks including invoice generation, generating audit trails, tracking employee expenses, and more.

To keep track of employees, clients, and vendors associated with each project. You can create individual vendor portals to manage all transactions with them.

Can generate professional quotes, and year-end reports and streamline all documents in one place.

Can track GST liability, and even make payments directly through the portal
PRICING PLAN
FREE

$0 – For businesses with revenue <50K USD per annum

STANDARD

$20 – Per Organization/Month

PROFESSIONAL

$50 – Per Organization/Month

PREMIUM

$70 – Per Organization/Month

ELITE

$150 – Per Organization/Month

ULTIMATE

$275 – Per Organization/Month
Pros
Online tool hence works with cloud and your data is private
Can set up fully automated workflows for different clients
Auto-scan to quickly upload bills and receipts
Integrates with many other CRM tools (beneficial if your company uses them)
Has running mobile platform for easy accessibility
Cons
Transitioning from Zoho to another tool is not smooth
Invoice customization is not possible
Customer support and documentation on community forums is not reliable
Ξ Best For Small Businesses With Employees Frequently Traveling For Business.
Specifically made with accountants and small business owners in mind, FreshBooks takes the load off your back with its automation. 
You can generate automated invoices, schedule recurring expenses, and report generations, as well as track your employees and clients effectively. 
KEY FEATURES
Basic account management, generation of balance sheets, balancing payment ledgers, and keeping journals of all cash flows.

Time and cost incurred tracking, and additional mileage tracking for employees traveling for business. You can also share reports and allow file access to different people based on their seniority or post. 

Generate financial reports, and has a dashboard for tracking the current state via analytics

Automates the process of reconciliation
PRICING PLAN
Lite

$15/month – 5 Billable Clients

Plus

$25/month – 50 Billable Clients

Premium

$50/month – Unlimited Billable Clients
Pros
Easy to customize invoices
Double-entry accounting feature to prevent errors 
Can set up automatic checks on expense sheets
Auto-scan receipts on the go
Has a mobile app
Automated banking reconciliation 
Cons
Not for larger corporations as they might be limited by its features
Inventory management needs to be improved  
Ξ Best For Small To Medium Size Businesses, And Freelancers.
Highly scalable and relatively new on the scene, Xero is nevertheless a useful accounting software for small businesses. 
It has a modular, pay-as-you-want approach. The original tool comes with limited features and you can expand on this with plugins from their app store or add-on plans. 
KEY FEATURES
Online cash Book and ledger

Designed specifically for smaller businesses to manage their work

Allows one to keep track of different practices

A special paper stack that can keep track of compliance forms, and even auto-assign papers to your staff

Can auto-reconcile and perform bulk transactions

For filing for GST, submitting returns, and more

To see the ongoing performance of your team at one go
PRICING PLAN
Starter

$22/month – Good for sole traders, new businesses, and the self-employed.

Standard

$35/month – Good for growing small businesses.

Premium

$47/month – Good for established businesses of all sizes.
Pros
Has their own app store with over 1000+ apps
A separate version is available for accountants only
Support for multiple currency types
Quick and responsive support team
Cons
Has limited features as they expect users to pick extra plugins and features from their app store
Can conduct a total of 5,000 transactions per month only
Ξ Best For Freelancers.
One of the best free accounting software, Wave can be used for managing accounts and payrolls. However, it lacks features for managing project workflows and vendors. 
KEY FEATURES
Creating invoices, tracking received and paid amounts, and streamlining payments.

Can connect with your bank for bookkeeping

Of your employees and wage calculation. 
PRICING PLAN
Invoicing – Look like a pro

$0 (100% FREE)

Accounting – Always be organized

$0 (100% FREE)

Banking – Ditch fees and bookkeeping

$0 (100% FREE)

Payments – Get paid faster

Credit card – 2.9% + $0.60 USD per transaction
– 3.4% + $0.60 USD per AMEX transaction
Bank Payments – 1% per transaction ($1 USD minimum fee)

Payroll – Pay staff in minutes

Tax service states – $35 USD monthly fee
+ $6 USD per active employee
+ $6 USD per independent contractor paid

Self service states – $20 USD monthly fee
+ $6 USD per active employee
+ $6 USD per independent contractor paid

Advisors – Access experts, any time

Bookkeeping support – $149 USD monthly fee
Accounting & payroll coaching – $329 USD one-time fee (other packages available)
Pros
Has a board of advisors you can enroll for help
Completely free plan with no hidden transactions
Business performance dashboard for at-a-glance check-in
Has a mobile version
Cons
No advanced features available – mainly focuses on cash flow tracking 
No automation
Ξ Best For Contractors, Self-Employed Personnel, And Small To Medium Size Businesses.
QuickBooks is one of the most popular and beloved accounting software for small businesses due to its many features and small learning curve.
However, the software is set to stop its service in several countries (including India) from 31st January 2023 onwards. Until then, new sign-ups have also been restricted. 
KEY POINTS
Invoice generation, tracking cash flows, and generating professional estimates and quotes.

Upload receipts, track employee hours, and calculate wages. QuickBooks supports multiple users so you can assign different access levels to all.

Automated reports can be generated on a weekly, monthly, or quarterly basis

Can integrate your bank accounts for auto-scheduled payments, and generate weekly transaction reports
PRICING PLAN
For freelancers and independent contractors

$15/month
Pros
Cloud-based so you can access your dashboard from anywhere
Has its own app store for various add-ons and integrations
Includes a mobile app
Automatic backup and high-level security for bank transactions
Syncs with spreadsheets to transfer data and minimize errors
Cons
Immediate future unreliable in some locations
Customer service is slow
Ξ Best For Freelancers Or Early-Stage Businesses.
Available as both a desktop app with an integrated cloud, Sage Accounting offers end-to-end accounting management. It is also scalable for early-stage to medium size businesses with its various add-ons. 
KEY FEATURES
Common features like invoice generation, all transaction tracking, and automated transactions for payable amounts.

Can connect to your bank and conduct transactions within it. Sage also uses intelligent AI to predict route transactions.

Can be accessed by employees to offer real-time data on stocks

Automated, and available on the dashboard
PRICING PLAN
Sage Accounting Start

$10/month – Entry-level accounting software. Ideal for self-employed and micro-businesses.

Sage Accounting

$25/month – Powerful cloud accounting software for small businesses.
Pros
Multiple automation that ease repetitive work
Good customer support
Cloud data storage 
Supports multiple currencies
Easily expandable using add-ons and costlier packages
Cons
Audit and payroll management are not available in the starter package
Ξ Best For Small Service-Based Businesses.
With 20 years of experience in the field of accounting, the Neat company offers an all-in-one financial kit for all your accounting woes. 
KEY FEATURES
This includes all types of cash flows (in and out), and invoice generation. Neat is a highly intuitive dashboard to allow one to see all types of payments graphically. Recurring payments can be automated. 

This keeps a paper trail of all generated receipts, invoices, estimates, and bank reports.
PRICING PLAN
Neat offers a One-Price-Fits-All package

$29/month
Billed monthly

$24/month
Billed yearly
Pros
Safe encryption for financial documents
Automated payment system
Graphical dashboard with various tracking and viewing options
Quick and easy set-up, small learning curve
Cons
Lack payroll management 
No inventory tracking
Ξ Best For Self-Employed People, Micro-Businesses, And Accountants.
Kashoo brands itself as a simplified and affordable option for self-employed and small businessmen – and it certainly delivers! It basically allows one to automate tasks as much as possible to leave more room for core tasks. 
KEY FEATURES
Kashoo allows for automated transactions, receipt management, invoice generation, and multiple-user management.

Auto-reconciliation and in-tool payments

Tracking of sales tax and GST filing

For vendors and employees

Performance dashboard and automated report generation
PRICING PLAN
trulysmall. invoices

$0/month – Easy-to-use invoicing tool for truly small businesses.

trulysmall. accounting

$20/month – Full accounting solution that is optimized for truly small businesses.

kashoo

$30/month – Advanced accounting for mid to large size small businesses.
Pros
Different pricing stacks for micro to large businesses
Automated payment for recurring expenses
Supports multiple currencies
Free plan offering accounting and client tracking
Mobile app available
Ξ Best For Both Service & Product-Based Companies, And Companies With Multiple Employee Tracking.
Available only for MAC, AccountEdge is a one-time investment that will allow small businesses to efficiently manage their bookkeeping. 
KEY FEATURES
Card payment tracking, mileage tracking, and double-entry journals.

Allow deposits, generate rebate slips, print checks, and set up notifications for any unverified transaction.

Tracks time and other factors by employee, customer, or vendor

Generate bulk orders, and invoices, allow for escrow payments, and create recurring orders
PRICING PLAN
AccountEdge Pro

Starting at $499* USD (one-time fee)
Full-featured desktop accounting Up to 10 users – For any small business that buys, tracks and sells items, time, or services and needs full general ledger control and financial reporting. Desktop software for Mac with cloud collaboration tools.

Priority ERP

Priority ERP is for larger businesses that are looking for a customizable, powerful ERP solution in the cloud or on-premises. Offers a focused solution for commercial and manufacturing customers across a wide range of industries.
Pros
Detailed job tracking, budgeting, and analysis
First-party add-ons from AccountEdge themselves
Automated transactions as well as order placements
Cons
Desktop application, no cloud support
Ξ Best For Freelancers.
If you're an individual looking to generate professional invoices and manage your expenses, Sunrise is the best free accounting software for you! They also follow a very different payment structure, which we will discuss below.
KEY FEATURES
Expense management and tracking, invoice generation

Performance dashboard and sheet-style reports, with the ability to export to excel

Uses an add-on – ​​Gusto for automated payroll management and tax filing.
PRICING PLAN
Free

$0/month
● Low payment processing fees:
3.55% + $0.30 per CC transaction
1.5% + $0.30 per ACH transaction
● Manage income and expenses
● Generate your Profit and Loss
● Send invoices and quotes

Plus

$19.99/month
● Low payment processing fees:
2.55% + $0.30 per CC transaction
0.5% + $0.30 per ACH transaction
● Manage income and expenses
● Generate your Profit and Loss
● Send invoices and quotes
● Cash flow insights and alerts
● Auto-categorize expenses
● Payment integrations supported
Pros
Automated recurring expenses and payroll
Can create quotes and set up an approval route
Transactions can be done on or off the app – and added manually
Graphical performance dashboard with comparison tools
Cons
No inventory management or mileage tracking
Free plan has transaction fee
Ξ Best For Basic Accounting Work For Small Business Owners, E-Commerce, Or Recurring Subscription-Based Businesses.
Pabbly offers a complete set of online marketing tools starting from platform builders to email marketing tools. However, we're going to take a look at its small business accounting software.
KEY FEATURES
Pabbly can be used for subscription-based billing and generating invoices

Tracks expenses and cash flows done on and off the tool – no transaction fee is levied

Allows one to create flexible taxations for customers
PRICING PLAN
STANDARD

$49/month – TIER 1
You will have access to all Pabbly applications

PRO

$99/month – TIER 2
You will have access to all Pabbly applications

ULTIMATE

$199/month – TIER 3
You will have access to all Pabbly applications

ULTIMATE PLUS

$399/month – TIER 4 to TIER 8
You will have access to all Pabbly applications
Pros
Huge store with hundreds of integrations and add-ons
Useful for those looking for a complete digital marketing set
Can easily manage recurring subscriptions
Cons
Limited features
Expensive as packages include various other digital marketing tools
What Accounting and Bookkeeping Software Should You Use?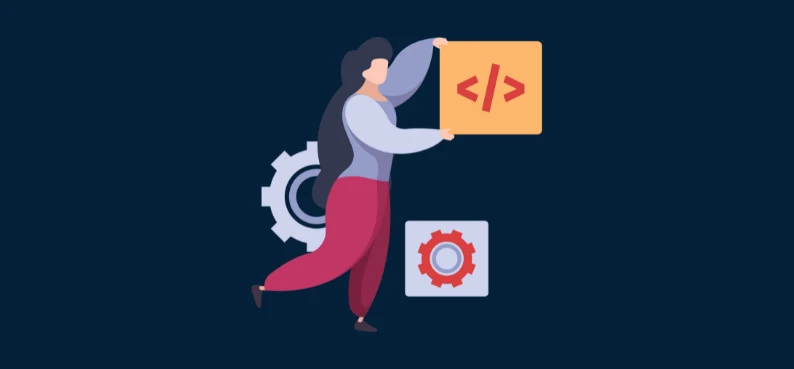 Think of your business and the type of features it would benefit from. You can then choose accounting software that satisfies those.
Our Popular Recommendations Would Be:
For Freelancers: Zoho, Xero, Sage Accounting, Wave
For Small businesses: FreshBooks, Neat, Kashoo
For Medium size businesses: Zoho, QuickBooks
But remember to read through the features! For example, if you're employees travel frequently – you would do better choosing a tool with mileage tracking like AccountEdge.
FAQs
Q1. What software do most accountants use?
QuickBooks is currently the most used accounting software, followed by Xero and FreshBooks which are also chart toppers. 

Q2. What is the easiest online accounting software for small businesses?
If you're looking for a small learning curve, then QuickBooks and Zoho are some of the best and most popular options. 

Q3. Is Microsoft Excel an accounting software?
Microsoft Excel can be used as accounting software. However, it lacks the ability to perform many of the complex functions that small business accounting software like automated transactions.
Final Words
In the age of digital footprints and eCommerce, there's nothing better than choosing a tool that can keep all your data safe, secure, and compliant.
Accounting tools are meant to remove human errors, with their double-entry bookkeeping, automated set-ups, and other features. They're certainly a wise investment for small businesses in the long run!